EMN Country Factsheets 2022 published!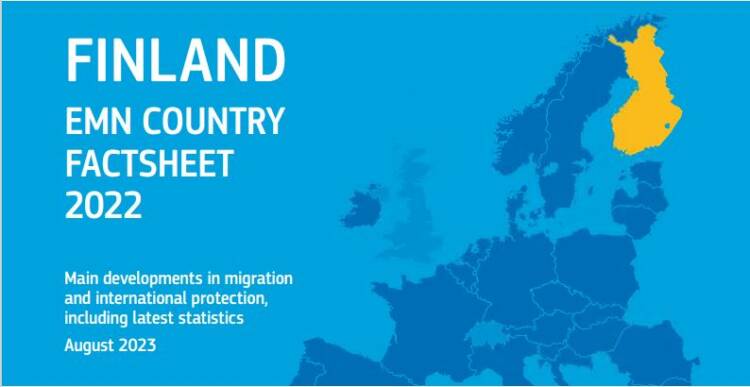 As a companion product to the annual national reports, the EMN also publishes an annual Country Factsheet for each EMN member country, which provides a concise review of the year of migration for each member country, including trends and statistics.
Information on policy developments in each Member State is collected as part of the annual reporting process to the European Commission. The statistics are compiled from Eurostat (unless stated otherwise).
Download Finland's Country Factsheet here: EMN country factsheet 2022: Finland (europa.eu)(avautuu uuteen ikkunaan, siirryt toiseen palveluun)

All EMN Country Factsheets can be found on the European Commission's EMN page: Country factsheets (europa.eu)(avautuu uuteen ikkunaan, siirryt toiseen palveluun)

EMN MEMBER AND OBSERVER COUNTRIES FACTSHEET – How to read the statistical annex(avautuu uuteen ikkunaan)