Events
EMN Finland National Conference and Webinar: Is Finland ready for increased labour immigration?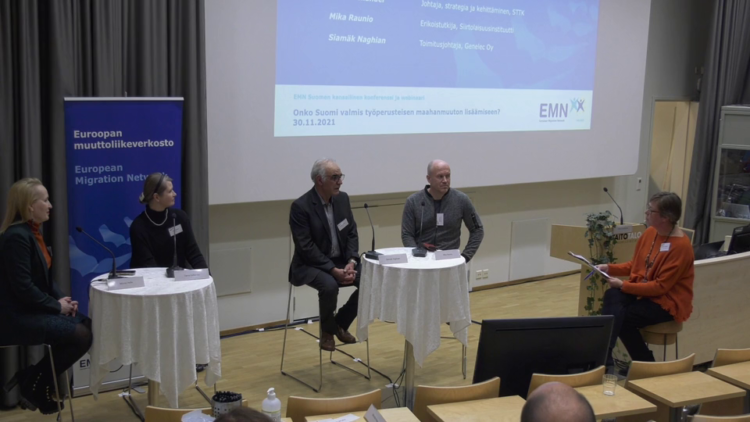 The National Conference was held in Helsinki on 30 November 2021.
30.11.2021
Labour immigration has been one of the most widely discussed topics in the public and political debate in recent years and increasing labour immigration is often seen as a key factor in tackling the talent shortages in Finland. Therefore, the topic of this year's conference was labour immigration and, above all, whether Finland is ready to increase labour immigration. A small number of invited guests attended the event at the Taitotalo congress center in Helsinki, while the majority of the audience followed the event as a webinar
See the conference programme, concept note and speaker presentations.
The challenges related to increasing labour immigration were discussed at the conference by international experts and representatives of the Finnish labour market. The opening words of the conference were given by Ms. Tuula Haatainen, Minister of Employment of Finland and Mr. Akseli Koskela, State Secretary to Minister of the Interior. After the opening words, there were two panel discussions on labour immigration. In the first panel discussion, international experts examined labour immigration based on research data. The second panel discussion focused on the readiness of the Finnish labour market and society to increase labour immigration. The conference concluded with a presentation on the German Triple Win programme, which is an example of sustainable international recruitment.
A detailed summary of the conference can be found in the conference report.