EMN Finland National Conference and Webinar 25.11.2022
Diversity of Migrant Women – How to improve labour market integration of migrant women?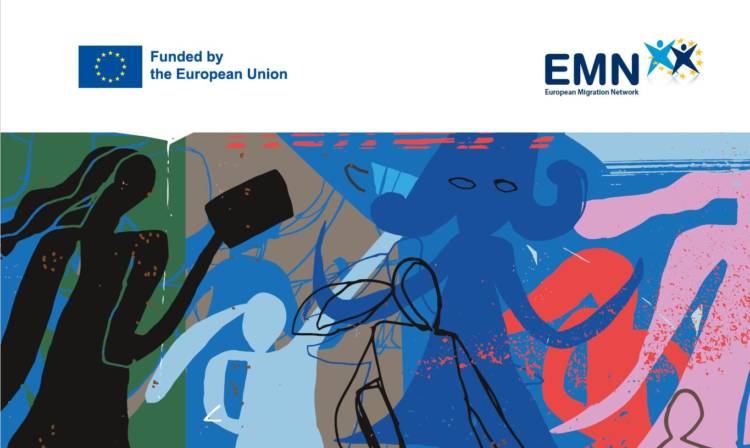 Women account for around 50 per cent of migrants in Finland. Migrant women form a diverse group having different reasons for migrating and different personal attributes: women arrive to Finland as family migrants, labour migrants, students, asylum seekers, refugees, and beneficiaries of temporary protection. Despite of their different backgrounds, migrant women seem to face the same obstacle: it is challenging to gain access to the Finnish labour market. One of the key questions of the integration policies in Finland is how to guide migrant women towards integration services and the labour market more effectively. EMN Finland's national conference aims to tackle abovementioned issues of employment of migrant women and gain new insights from national and international experts.
Location: Paasitorni Conference Center, Paasivuorenkatu 5 A, 00530 Helsinki
Conference room "Karhupuisto/Brahenkenttä" (3rd floor)
Conference languages: Finnish and English (interpretation is provided from Finnish-English and English-Finnish)

9.15 – 10.00 Registration and refreshments
10.00 – 10.20 Welcoming words, Mr. Rafael Bärlund, Head of EMN Finland
Opening of the conference, Ms. Tuula Haatainen, Minister of Employment, Ministry of Economic Affairs and Employment
10.20 – 11.00 Keynote: Diverse migrant women in the Finnish working life, Dr. Tytti Steel, Docent, University of Helsinki
11.00 – 11.20 Integration of migrant women in EMN Member Countries, Ms. Saskia Heilemann, Advisory Group ‑lead of the EMN study, EMN Austria
11.20 – 11.50 Experiences from Norway: Jobbsjansen-project facilitating migrant women's access to the labour market, Mr. Manzoor Qadeer Khan, Senior Advisor, The Directorate of Integration and Diversity of Norway (IMDi)
11.50 – 12.00 Discussion on the topics
12.00 – 13.00 Lunch
13.00 – 13.20 Labour market integration of immigrant parents who have stayed at home to take care of children, Ms. Emilia Virtanen, Project Planner, Smoother transitions from family leave to working life -project
13.20 – 14.00 The situation of Ukrainians in Finland who fled the war, Dr. Arseniy Svynarenko, Researcher, Finnish Youth Research Society
Comment of the presentation, Ms. Anna Suchodolski, Helsinki Employment Services
14.00 – 14.30 Coffee break
14.30 – 16.00 Panel discussion: How to improve the inclusion of migrant women in working life?
Moderator: Ms. Kamilla Sultanova
Panelists:
Ms. Sara Al Husaini, Refugee Woman of the Year 2021 and Project Designer of the Osallisena-Project
Ms. Olga Silfver, Project manager, Competence Centre for Highly Educated Immigrants
Ms. Minna Perokorpi-Sulin, Project manager, Your turn, mothers -project
Ms. Lucia Vuillermin, Vice chair of International Working Women of Finland
Comment of the panel discussion, Mr. Mikko Räsänen, Adviser, Confederation of Finnish Industries
16.00 – 16.10 Reflections on the day, Ms. Varpu Taarna, Senior Specialist, Centre of Expertise in
Migrant Integration, Ministry of Economic Affairs and Employment
16.10 – 16.15 Closing words, Mr. Rafael Bärlund, Head of EMN Finland

Registration is now closed.