New Inform maps out the state of statelessness in EMN member countries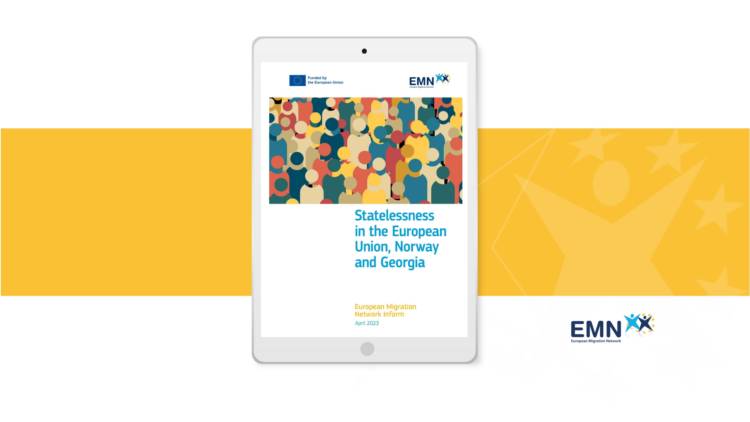 The new EMN-inform maps the situation of stateless people in EMN member countries. The report is a concise but comprehensive overview of how Member States' citizenship determination procedures and the rights of stateless people in EMN Member States.
Statelessness means that no country recognises a person as its citizen. Statelessness can deprive a person of fundamental rights such as education, healthcare, employment, freedom of movement or the right to vote. Statelessness can lead to disenfranchisement from society and discrimination by preventing people from opening a bank account, buying a home or getting married, for example.
According to the latest UN estimates(avautuu uuteen ikkunaan, siirryt toiseen palveluun), there are currently more than 4.3 million stateless people in the world, but the actual number could be more than 10 million. It is difficult to estimate the true figure because of the lack of comprehensive statistical data. It is estimated(avautuu uuteen ikkunaan, siirryt toiseen palveluun) that there are around 600,000 stateless persons in the EU, but the actual number is unknown due to a lack of reliable data.
Statelessness can be caused by a variety of reasons and can be either intentional or unintentional. In the case of intentional statelessness, the country of residence does not recognise the person as a citizen. Involuntary statelessness, on the other hand, can happen due to special circumstances, such as the cessation of a country's existence.
The new EMN Inform on Statelessness in the European Union, Norway and Georgia updates the status of statelessness in the EMN Member States and EMN observer countries (Norway and Georgia). Previous informs were published in 2016 and 2020.
According to the inform, the 1954 Convention Relating to the Status of Stateless Persons and the 1961 Convention on the Reduction of Statelessness have been ratified by various EU member states, with some countries having introduced bills to accede to these conventions. However, there seems to be no harmonization among EU member states on the procedures used to determine statelessness. Furthermore, there is no direct link between the determination of statelessness and the issuing of a specific residence permit in most EU member states, and access to the labor market, education, training, healthcare, and social aid depends on the residence permit a stateless person is granted.
Most EU member states facilitate access to nationality for children born stateless in their territory to some degree, but there is no dedicated determination procedure for stateless unaccompanied minors. Additionally, except for some EU member states, no provision is made for children born enroute to the EU to obtain a birth certificate or an equivalent document in the country of arrival. This lack of harmonization and specific procedures increase the risk of leaving stateless individuals vulnerable and in legal limbo.
EMN Inform Statelessness in the European Union, Norway and Georgia is available in the Publications-section(avautuu uuteen ikkunaan).